We welcome you to make reservation requests anytime. Should you contact us when we're closed on Sundays, holidays or other select days, we'll get back to you as soon as we recieve your request. Thank you!
InFerno's Bistro
312 Des Meurons Street (St. Boniface)
204.262.7400
info@infernosbistro.com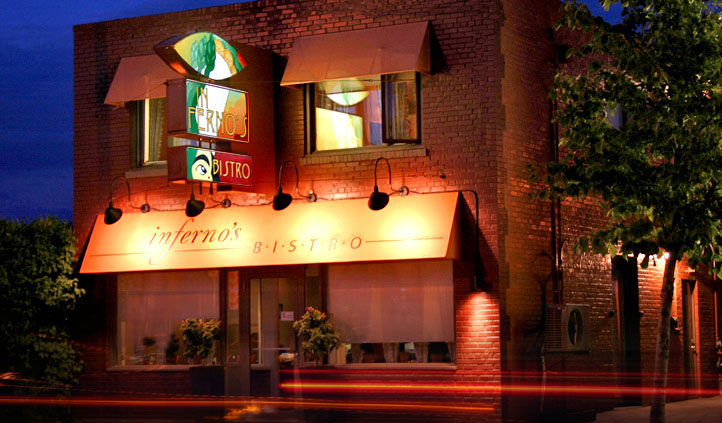 Important Note About Group Reservations
It would be great if we could have your assistance in providing us with a confirmed guest count 2-3 days before the reservation as absent participants may still be included on the final bill. Thank you.