InFerno's on Academy Reviews
April 2016
Finally lastnight I got the chance to check out Infernos and I have to say the overall experience was exceptional. From the friendly staff full of smiles and an amazing server with a great personality I knew it was going to be a new favourite spot in Winnipeg. The appetizers came out quickly and were delicious - our dinners following were perfectly portioned and delicious. With just having enough room for dessert we got the creme brule and a piece of raspberry tart cake. We will be back and cant wait to try more off that amazing menu!! Thanks Inferno's - I love supporting local!
Lisa-Marie M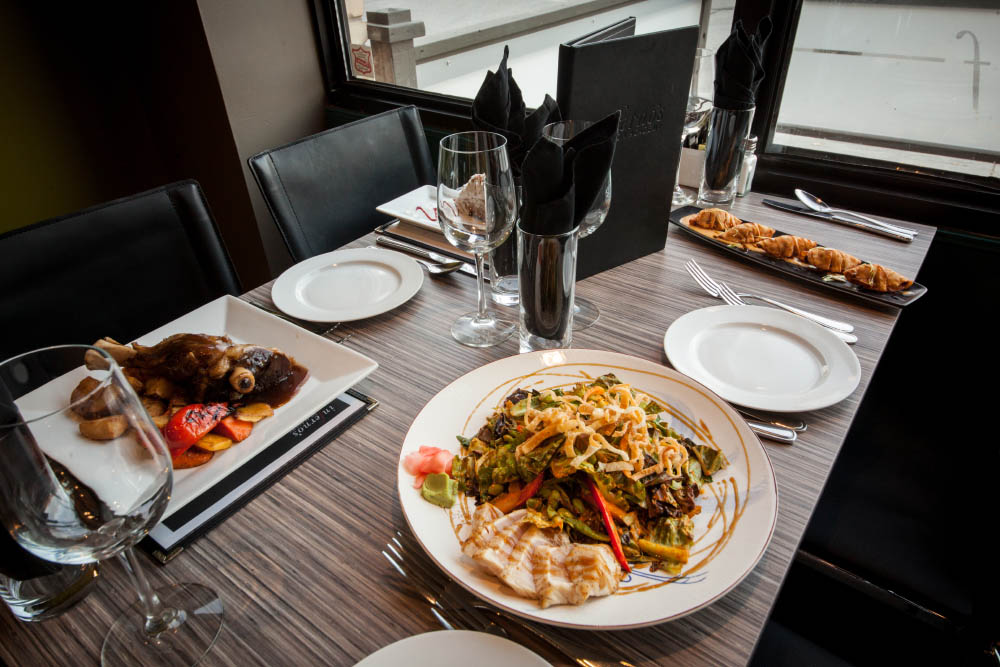 ---
March 2016
I feel compelled to let you how much I enjoyed my dinner last Saturday evening. My wife and I as well as another couple had dinner on Mar 4th. The food was fantastic! I have dined there several times and it is now my favorite place to eat... I feel the service is outstanding, the value is fantastic, the quality of food is excellent and the overall feel and look of the restaurant is really comfortable. In a world where everyone professes to have great service and products, you guys really do a great job. Keep up the great work! I will continue to be an ambassador!
Mark C
---
January 2016
Two of our party had enjoyed our lunch at this location last week so we decided to bring our men along tonight for dinner. Enjoyed our dinner - all four of us had different main courses as well as desserts at Inferno's on Academy - excellent food and service! We'll be back again!
Sharron L
---
January 2016
My love and I went to infernos on academy last night and it was great! There happened to be live music which really added to the ambiance, the service was excellent and the food was delicious! We thoroughly enjoyed ourselves and will definitely be going again one day. Thanks for the lovely evening
Terri K
---
December 2015
I have been lucky enough to have dined and dined well at Inferno's on Academy. Whether it's the Arctic Char, Rack of Lamb or Lobster Pot Stickers, I have always waddled away satisfied and extremely happy. Each day the daily specials change and there are always a few intriguing temptations such as Bison, incredible soup variations and takes on classic standards. Another standout favourite is the French Onion Soup (daily staple), filled with onions and cheese and as good as any I have had in France. But my standout love are their deserts. My absolute MUST HAVE is the Hazelnut Chantilly - Crushed hazelnut and shortbread crust filled with hazelnuts and smothered in caramel. Topped of with a milk chocolate Chantilly. Be warned they do not always have it and I have now started ordering it ahead of time to make sure there are a few pieces held for me (Yes I sometimes take some away with me as well). Enjoy and tell Chris I sent you!
Brian G
---
November 2015
Had the pleasure of attending a family event here (20 plus people and kids). The mussels were divine, particularly my choice of Thai curry. The beer and cheddar were a close second and the bread basket assortment great for dipping in the delicious sauces. Although I didn't try it, the lemon hazelnut pie received rave reviews around the table. Thanks Chris for a lovely evening!